About Me
Let me introduce myself to you.
It is no mistake that I have chosen a work that has brought me untold satisfaction and for which I have great passion. As a kid, I was always the one in whom others confided.
My undergraduate degree was in Social Work with a minor in Psychology. After raising a family, I received a Masters degree in Counseling Psychology from the California Institute of Integral Psychology. I chose the Institute because along with traditional western psychology, the study of transpersonal psychology is offered.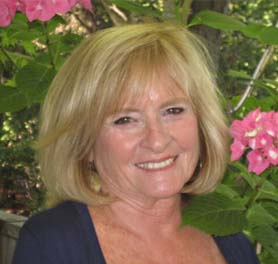 Transpersonal psychology is the study of the essential nature of wholeness that underlies all of your thoughts, behaviors and emotions. Your wise and true self lies beneath the false self we all develop to survive in the world.
I chose to study both Western and Transpersonal Psychology because I was very interested in ways to reach that wholeness that is at the core of our nature.
I create a safe non-judgmental space so the profound aspects of the whole person that you are can come into fruition.
A glorious wisdom from deep inside of you emerges when you don't take your conditioned and untrue self to be who you really are.
Using many time-proven modalities, my goal is to heal and restore you to a joyful life. My style is warm and interactive.
Reveling in the beauty of rivers, trees, lakes and forests brings me great happiness as does being with those I love.
We break open
to the place inside which is unbreakable
and whole,
while learning to sing.
-- Rashani