Depression
You may be feeling a sense of being stuck, lacking the energy to do the things you love. You could be wondering if it is all "worth it." Activities that previously brought you excitement and fulfillment may not seem worth the effort.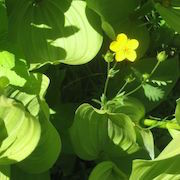 Feeling alone, you continue to isolate. Changes in your eating and sleeping patterns have resulted in a pervasive exhaustion.
Or you might be overwhelmed by a sense of loss. You may have lost a loved one or a relationship. If it is impossible to take pleasure in living life, that in itself is certainly a huge loss. The sense of numbness, hopelessness and the ache of emptiness can make you feel helpless.
I hold a deep empathy for how difficult dealing with depression can be. Having helped many people move from depression to fulfillment I know healing is possible. Together we will break through the numbness and/or intense sadness you are experiencing.
Often, in order to survive childhood, we develop ways of coping that form a protective shell around our true selves. Underneath that protective shell resides tremendous energy to reinvest in living life joyfully.
Together we will uncover the wisdom of your symptoms; what deeper purpose they are serving so they can be let go of. While keeping a strong sense of your individuality, we will work on ways you manage your feelings without having them "run the show."
An important part of our work together will be noting your thoughts, feelings and behaviors. Observing these thought patterns will help you develop space between you and your thoughts. You will have the experience of noticing your thoughts as opposed to being totally identified with them. We can challenge some of these beliefs and you can replace them with less distressing ones.
I also use evidence based processes such as EMDR to transform negative beliefs about yourself. This process releases painful memories and emotions held in your nervous system as well as your body. I have used EMDR for over fifteen years with very positive outcomes.
Recent findings from the science of neurobiology offer exercises that will build new neural pathways in your brain. These new pathways will heal old patterns of reacting and thinking in ways that don't help you.